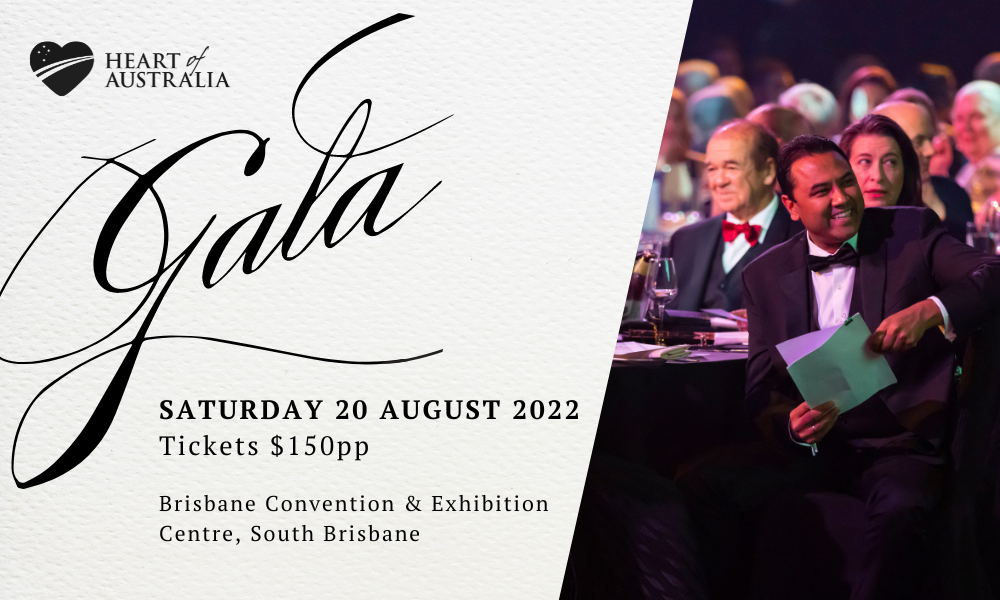 Heart of Australia's night of nights, the black tie gala evening, will be held Saturday August 20 at the Brisbane Convention and Exhibition Centre – and this one's promising to be bigger and better than before.
It's time to dust off your dancing shoes and put on your Sunday best as we come together to celebrate with our supporters and reflect on everything that we've accomplished over the past year.
Heart of Australia founder Dr Rolf Gomes is excited to welcome gala attendees on the night as he brings focus to the key achievements we've made over the last 12 months.
"We're looking forward to this evening to thank our team, our partners and all of our friends who have helped Heart of Australia go from strength to strength over the past year," Dr Gomes said.
"There's going to be a lot to celebrate, including the launch of HEART 5 earlier this year which has expanded our services into community radiology and the Former Workers Program for mine and quarry workers." For a snapshot of what Heart of Australia has achieved so far, watch this video:
We hope you can join us as we spend an evening hearing the inspiring stories of patients who are still here today thanks to our wonderful specialists and medical care teams, and looking towards the future for Heart of Australia and what is to come.
For any questions regarding the gala, or with help purchasing tickets, please contact Laura at Laura@heartofaustralia.com.