: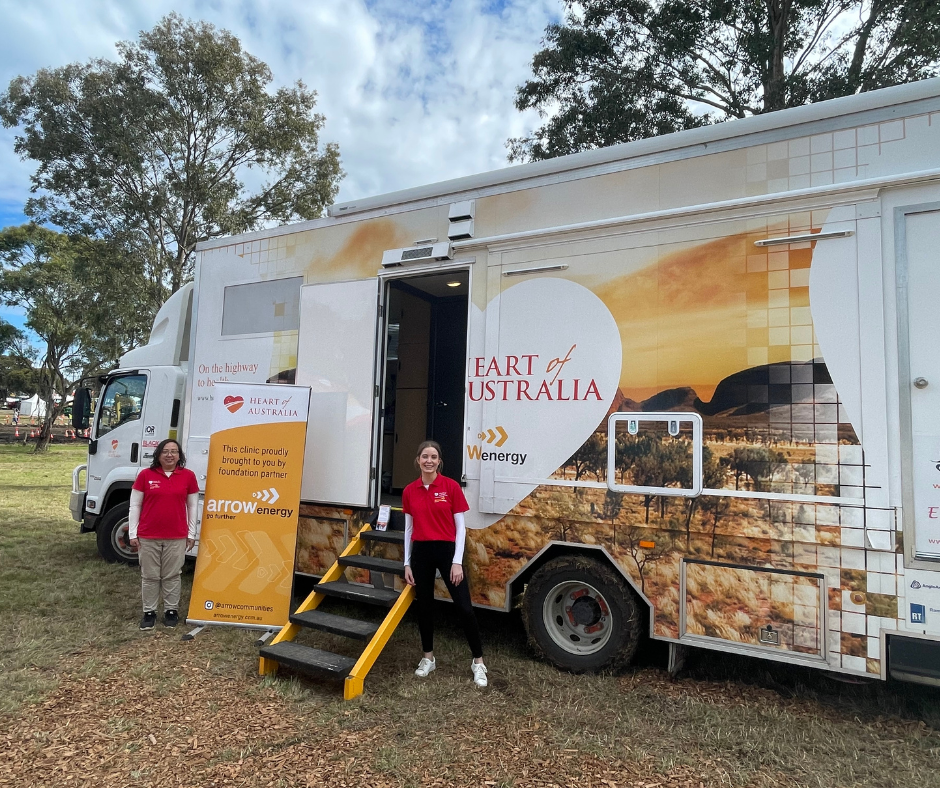 Bringing the story of Heart of Australia to bigger townships, where the realities of rural healthcare are often wholly unfamiliar, provides a special opportunity to show urban Australia exactly how our Heart Trucks operate.
In the past quarter, Heart of Australia has worked with a number of our dedicated partners to get involved in these key community events and connected with locals face-to-face.
COWBOYS VS BRONCOS
Recently we took HEART 4 to Townsville for the Cowboys Vs Broncos game, courtesy of our partners at Toyota. With the truck set up outside the stadium, people were able to walk through and chat to our field staff who were there on the day, spreading awareness about the communities close to the Townsville region that we service.
The impact of HEART 4 being there on the day was only elevated as Dr Gomes spoke on the field before the game about Heart of Australia's work and vision.
"The Heart of Australia program is really about bringing medical specialists and medical equipment out to people in regional areas where these sort of services are simply not available," Dr Gomes said.
"So by getting out to the people who would otherwise miss out, we can hopefully help them live a healthier life and hopefully make them live a bit longer."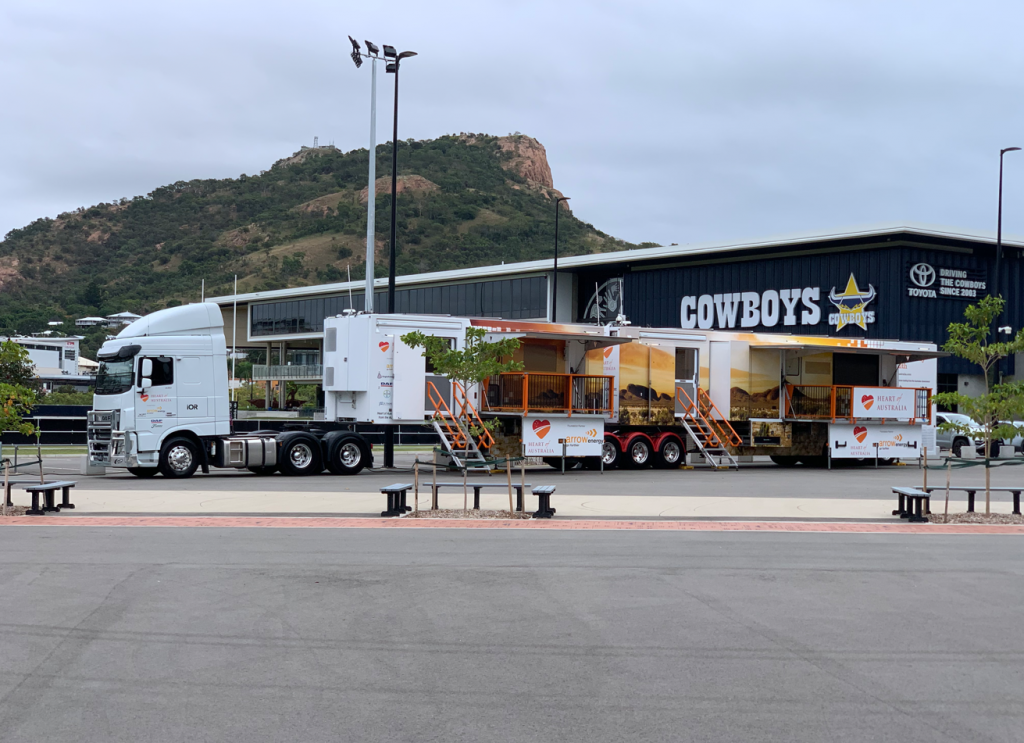 ELDERS FARMFEST
In early June we were able to take HEART 3 to Elders FarmFest in Toowoomba thanks to our Foundation Partner Arrow Energy, where we provided free health checks for attendees, measuring their blood pressure, glucose and cholesterol levels.
We heard stories from festival goers who themselves had felt the burden of distance when it comes to accessing quality healthcare.
One in particular recalled how, after experiencing a handful of health issues, he eventually had to give up the big property he owned out west in order to live closer to Toowoomba where he could be closer to on-demand medical care.
Another recounted that he was lucky to even be alive after suffering a heart attack while working out in the field of his farm – miles away from any emergency care services.
Both conversations, and the countless others we find our team having at these community events, shows how one thing remains abundantly clear: people care deeply about accessible healthcare.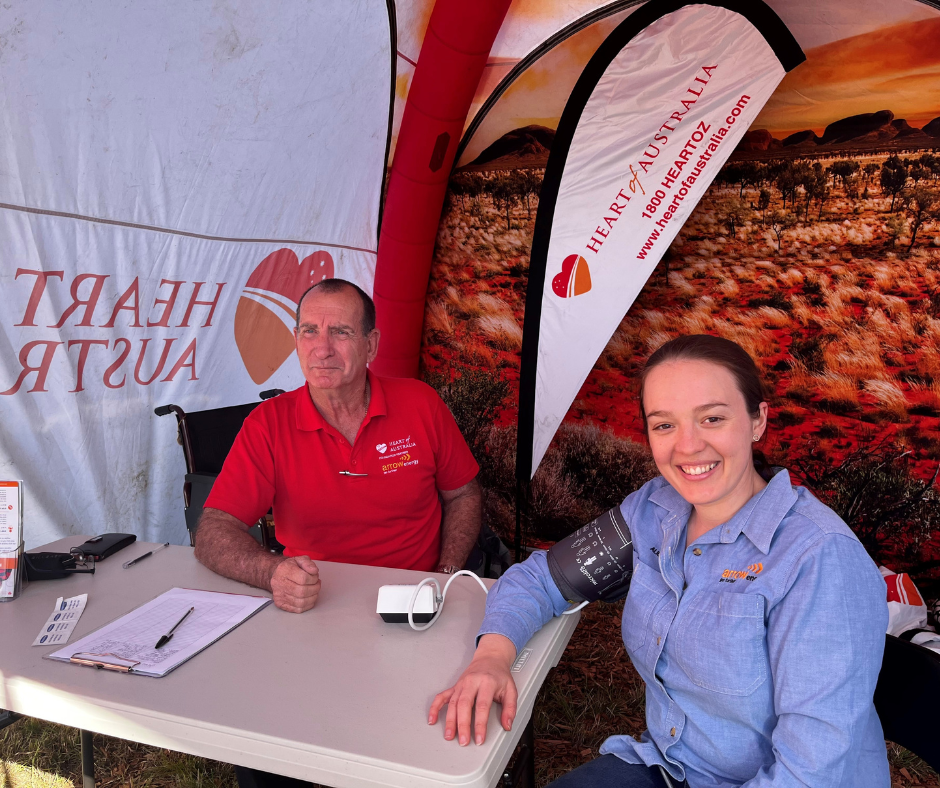 Being a part of these community events is something the Heart of Australia team love to do, however we wouldn't be able to get to them without the help of our partners especially IOR who continue to fuel the Heart of Australia fleet even as we continue to expand. With their support, we can continue connecting with key communities as we keep moving on the highway to health.