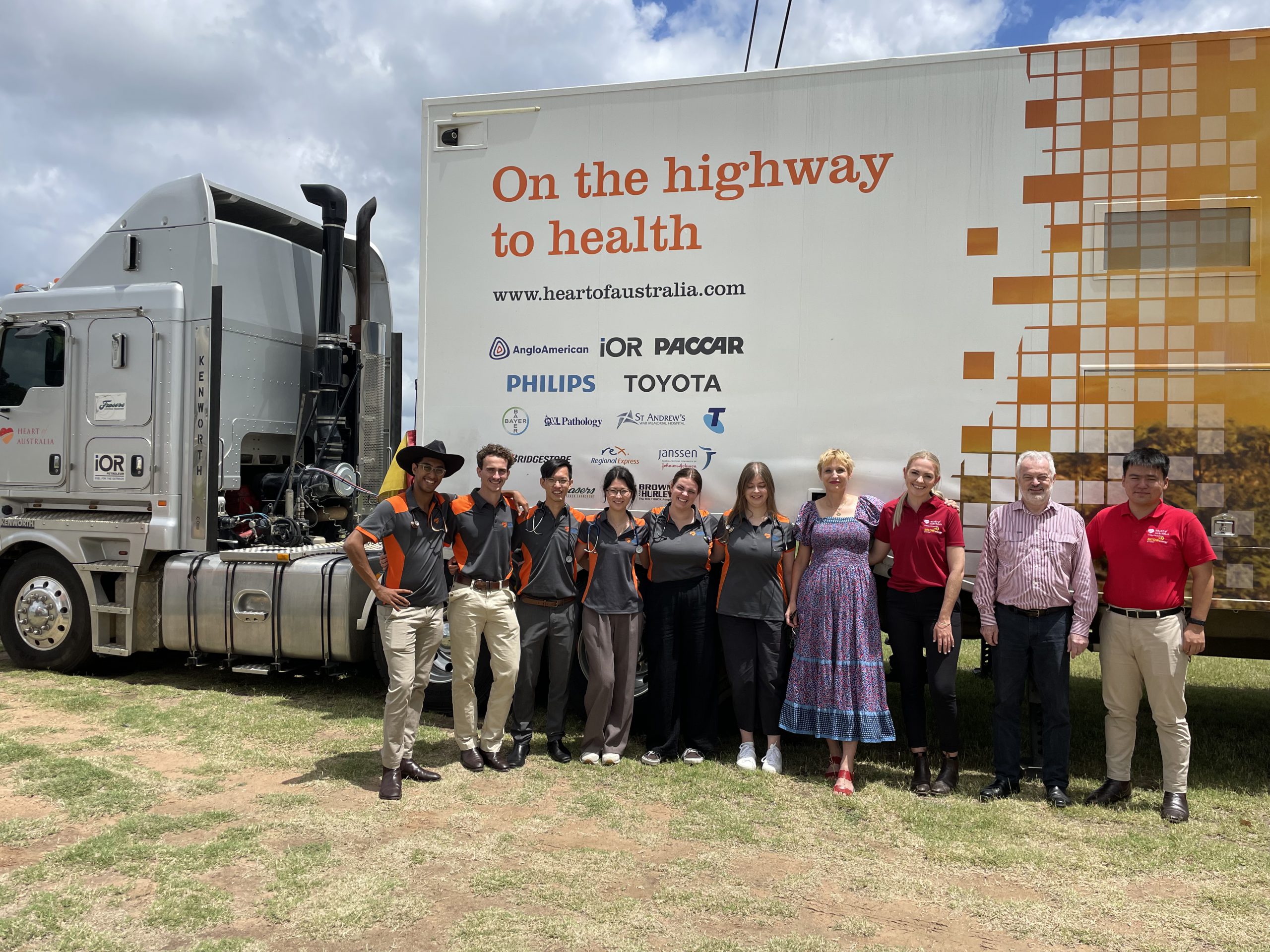 Heart of Australia is delighted to welcome Boehringer Ingelheim onboard as the new, exclusive partner for the Heart of Australia NextGen Medics Program.
With a shared vision to boost the sustainability of rural health across country towns in Australia, Boehringer Ingelheim have committed to support 20 medical and health students per annum, through the rural immersion-style program, for the next 3 years.
Heart of Australia's NextGen Medics participate in a highly unique opportunity to experience the communities and patients, medical practices, and our system of mobile service delivery, when out on the program. Most importantly, they learn about all the ways they too can one day contribute to the landscape of rural health if they can't make a full-time commitment.
Dirk Otto, General Manager at Boehringer Ingelheim Australia and New Zealand, said the NextGen Medics Program was perfectly aligned with the company's commitments to expand access to rural healthcare and to improve the sustainability of the healthcare workforce – now and for the future.
"The distinct lack of access to health services and specialist medical care in rural and remote parts of Australia is abundantly clear and extremely concerning," said Mr Otto.
"Boehringer Ingelheim wants to be part of the solution, to help expand access to quality healthcare – especially for vulnerable communities," he said.
Heart of Australia Founder and Director, Dr Rolf Gomes, is excited to work with Boehringer Ingelheim to build on the NextGen Medics program and ensure the future workforce of healthcare professionals consider more opportunities in rural, remote, and Indigenous communities.
"Thank you to Boehringer Ingelheim for supporting the development of the next generation of healthcare practitioners and contributing to the delivery of lifesaving and life-changing medical care to rural and remote communities for years to come," said Dr Gomes.
"We look forward to reviewing applications from medical and allied health students keen to learn how ECG tests, sleep tests and radiology diagnostic procedures are performed on the road, for people who may not have the time, means, proximity or know-how to access these healthcare services."
Applications for the 2023 mid-year program are now open to current medical and allied health students. To apply, visit https://heartofaustralia.com.au/nextgen-medics/