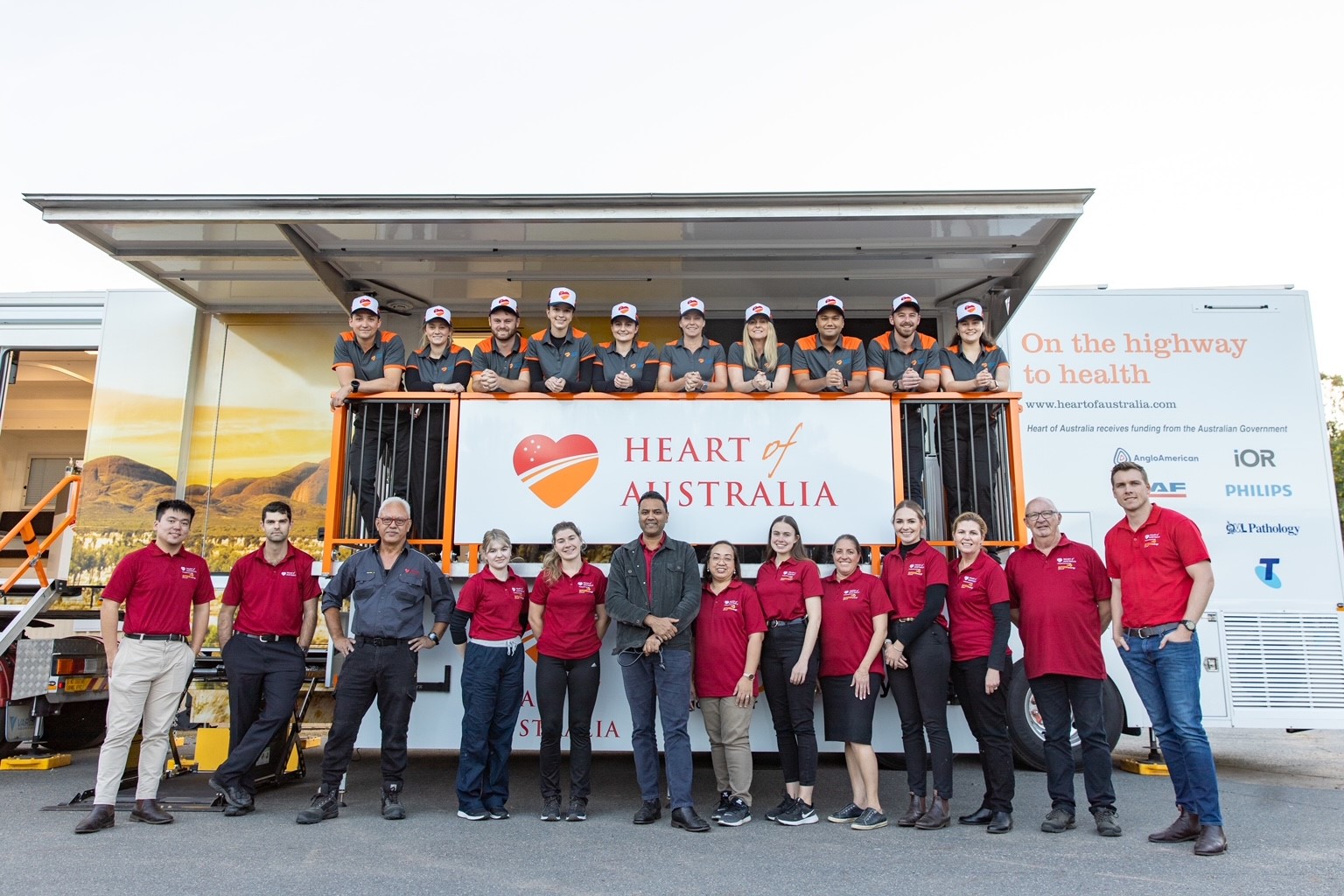 In June, our sixth cohort of NextGen Medics set out on a whirlwind 11-day program across rural Queensland. For the very first time, the program welcomed 10 medical and allied health students to participate, which included our first nutrition student and nursing/midwifery student.  
With the support of our program partner Boehringer Ingelheim, the students travelled a cumulative 42000 kilometres across 5 communities and shadowed over 240 patient consultations across the Heart Trucks, local hospitals, and GP clinics. With a focus on community connection and industry engagement, the NextGen Medics also participated in over 25 activities, including a guided tour of Clovelly Cotton Farm, visiting a cattle station and seeing a working dog demonstration, and an Indigenous cultural session, to gain a better understanding of the people, the sights, and the industries that contribute to rural Australia.  
The cohort was made up of a diverse group of students hailing from universities Australia-wide, as well as two of our NextGen Medics Alumni students. Though they were split into two groups for half of the program, combined they visited Dalby, Emerald, Theodore, Blackall and Stanthorpe, meeting with Heart of Australia staff, specialists, and supporters along the way.  
Thank you to those local healthcare professionals who engaged with the students and provided opportunities for them to participate in rounds and clinical observation to better their understanding of medicine in a rural setting: Theodore Medical Centre, Theodore Hospital, Theodore QAS, Dalby Hospital, Emerald Medical Super Clinic, Stanthorpe Hospital and Blackall Hospital. 
Another special thank you to all the industry professionals and community members who gave their time to talk with our NextGen Medics and provide space for learning and insight. Some of the incredible opportunities they engaged in included: 
Whip cracking sessions

 

Lunch with the residents at Theodore's Council of the Ageing

 

A visit to Anglo American's Dawson Mine

 
A meeting with the Mayor of Blackall

 

A visit to the historic gold mining town of Cracow 

 

A river cruise down the Dawson River 

 

Interviews on ABC Country Hour and Macca on Sunday

 

An equine training session

 
And a guided tour of the Blackall Ambulance and Health Museum 

 
After the success of the June 2023 program Heart of Australia is thrilled to now welcome those 10 students into the NextGen Medics Alumni Program and continue providing opportunities for them to engage in rural health in the future.