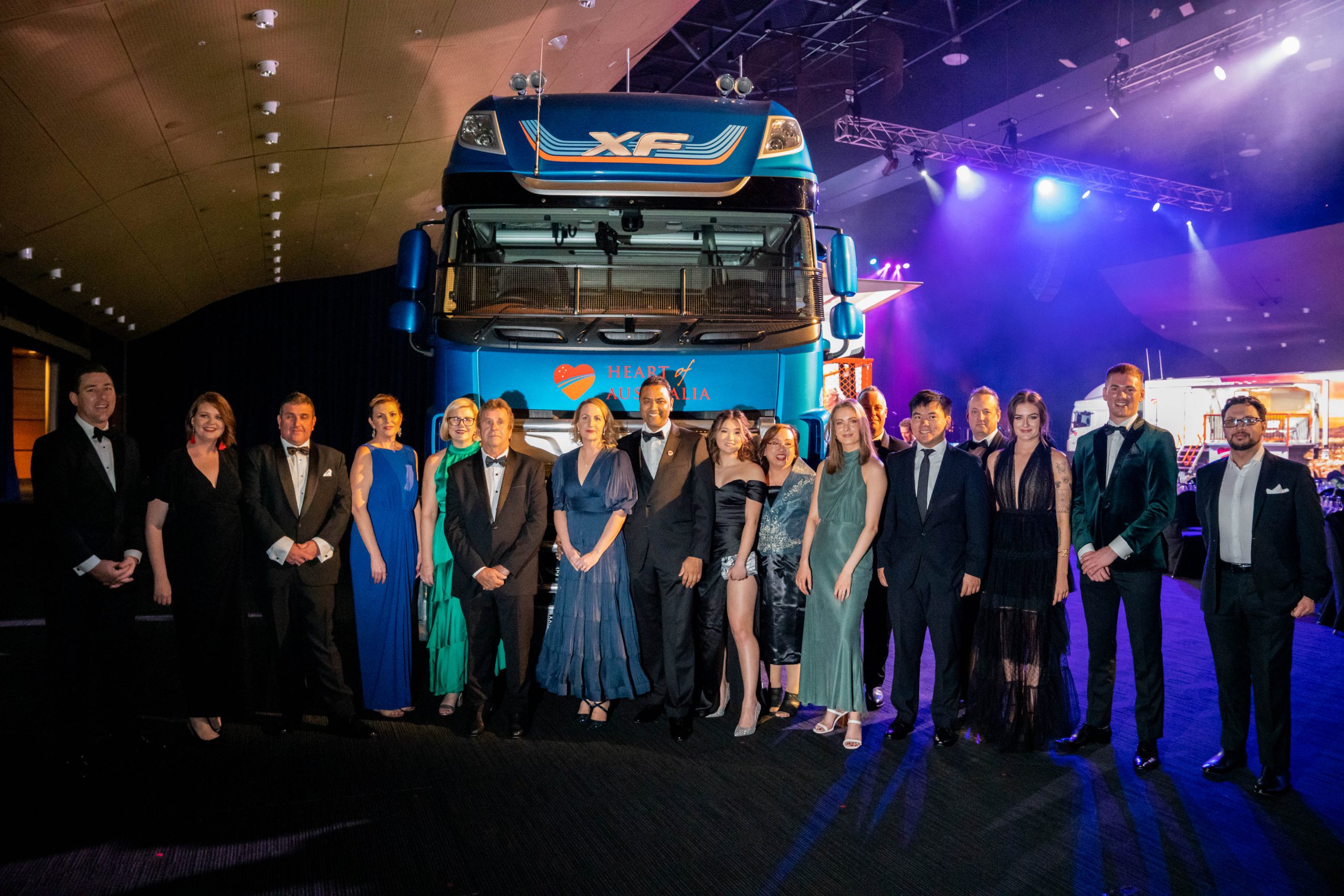 On Saturday 20 August, Heart of Australia staff, specialists, patients, partners and friends came together to celebrate a monumental year.
The Great Hall at Brisbane Convention and Exhibition Centre was transformed to accommodate 500 attendees in the room, symbolically representing the 500 lives that have been saved since Heart of Australia first launched in 2014.
This year we had two special guests positioned inside the room, HEART 4 and HEART 5, showcasing the most cutting-edge innovative technology in our fleet thus far.
While the 2022 Gala was a time for celebration, it was also a call for commitment.
In his opening speech, Heart of Australia Director Dr Rolf Gomes, addressed the room with a key message: Heart of Australia is ready for national expansion.
Having now seen close to 14,000 patients and servicing over 33 communities, Heart of Australia has proven to be a home-grown success story. But the name is Heart of Australia, not Heart of Queensland.
Now it's time for Heart of Australia to enter a new era – to break borders and help those rural and remote communities all over Australia.
In his remarks Dr Gomes' acknowledged it was time to answer the call.
"In the last six months alone six communities around the state have enquired about the possibility of services being delivered to their town, and hundreds have already crossed the NSW border to access the truck at Goondiwindi, St George and Stanthorpe," Dr Gomes said.
"At every speaking event the most commonly asked question is are you planning on servicing other states? Can we do it…yes we can. But we need your support."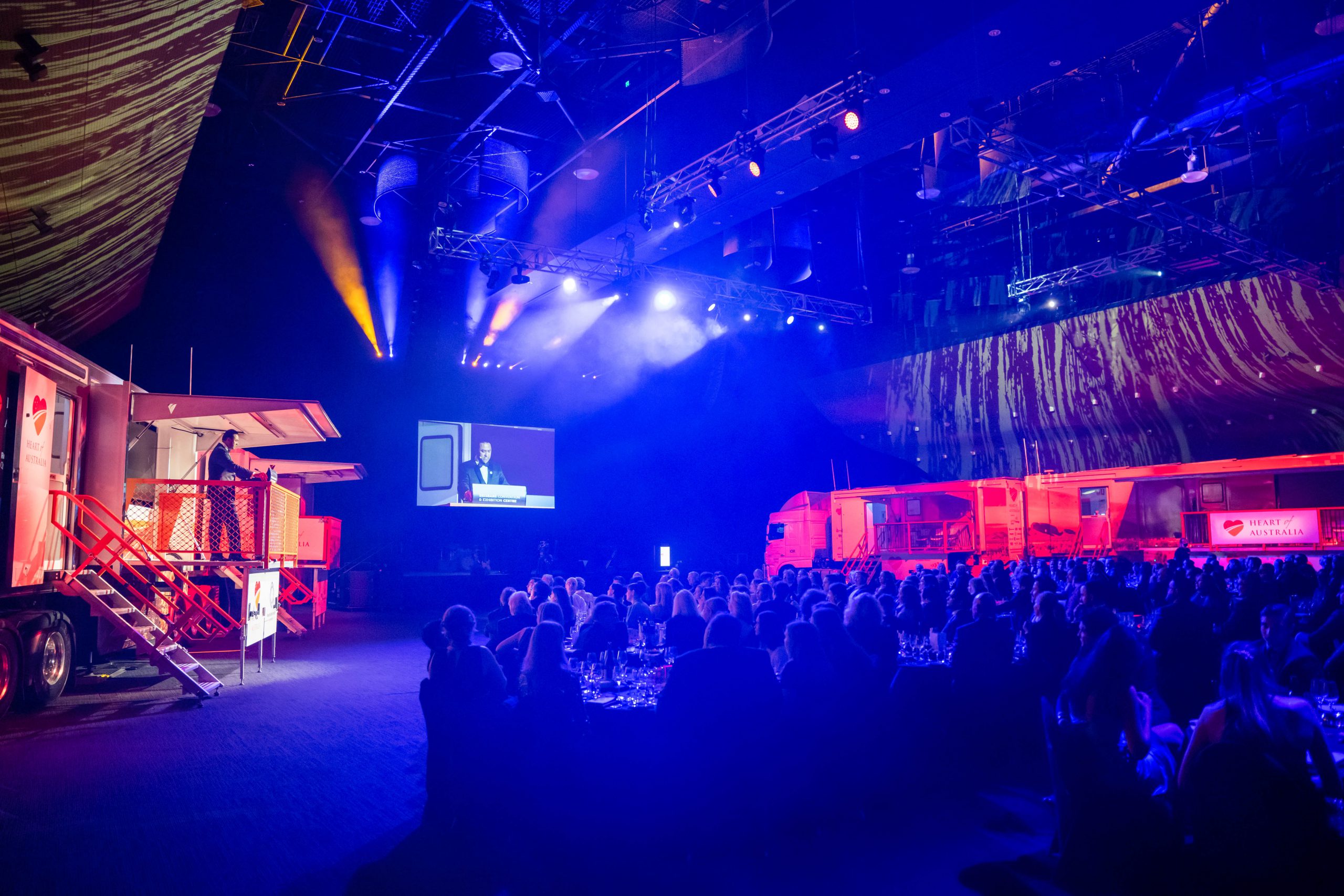 That sentiment of support was shared by keynote speaker, Minister for Agriculture, Fisheries and Forestry and Minister for Emergency Management Senator the Hon Murray Watt.
In his speech he reaffirmed that the new Federal Government would honour the previous commitment of $17 million in funding to Heart of Australia over the next four years.
"This is not a matter of politics, it doesn't matter who's in government, it's a good idea and we think it's something that's worth supporting," Senator Watt said.
"It's very clear to all of us who know anything about Heart of Australia, that's it filling a real gap in our rural and regional communities."
Honouring our patients
This year's gala also brought focus to the heart and soul of our program: the patients.
We'd like to thank Olivia, John, Maurice and Joyce, and Ellen for allowing us to share their video stories with everyone in the room. John's story is now available to watch here.
We were honoured to have our patient speaker on the night be someone who has been a professional advocate of Heart of Australia for some time now. Dr Elizabeth Clarkson, who is based at the Theodore Medical Centre in the heart of the Banana Shire, has been in a unique position as both a patient and a referring GP with Heart of Australia.
Having been diagnosed with a heart murmur at just 12 months of age she underwent open heart surgery when she was very young. Though she has since lived a fairly normal life, when she fell pregnant it was recommended she receive more regular monitoring from a cardiologist.
As Theodore has long been a town on the Heart of Australia route, Dr Clarkson didn't have to take time away from her own patients to go to her own appointments. In fact, she just had to pop out the back of the medical to see Dr Gomes on the truck.
You can watch her full speech from the gala here:
Heart of Australia Above & Beyond Award
Congratulations to lead truck driver Ben Williams for winning the inaugral Above & Beyond Staff Award.
Ben has been driving for Heart of Australia since 2020 and brings 110% to the job each and every day. He ensures clinics are set up on time, trucks are kept in excellent condition, and all of our truck drivers feel supported on a day-to-day basis.
Thank you Ben!
A Final Word
We want to say a special thank you to our partners who contributed to the gift bags for the event: Frasers, PACCAR Australia, Telstra, Bayer, Janssen, Abbott, I-Med Radiology and Medtronic.
It is through our partnerships that we are able to deliver the Heart of Australia service to communities in need and for that we are incredibly grateful.
Finally we'd like to say a special thank you to all of our staff who helped make the gala one to remember. The Heart of Australia team pulled together to ensure the evening was a great success and because of their hard work it was undoubtedly one of our best gala's yet.
Until next year…