Applications for the December 2022/January 2023 cohort of NextGen Medics are officially open!
This unique, student experience program provides current medical and allied health students the opportunity to experience Heart of Australia's innovative service in action – learning from specialists, sonographers, medical aides and other Heart of Australia staff along the way.
After a successful mid-year program, the Heart of Australia team is excited to bring students back to Stanthorpe, Emerald, and Theodore to show them the life-changing impact Heart of Australia has in these communities and provide an insight into what a career in rural healthcare can be.
To learn more and view the application form click the button below: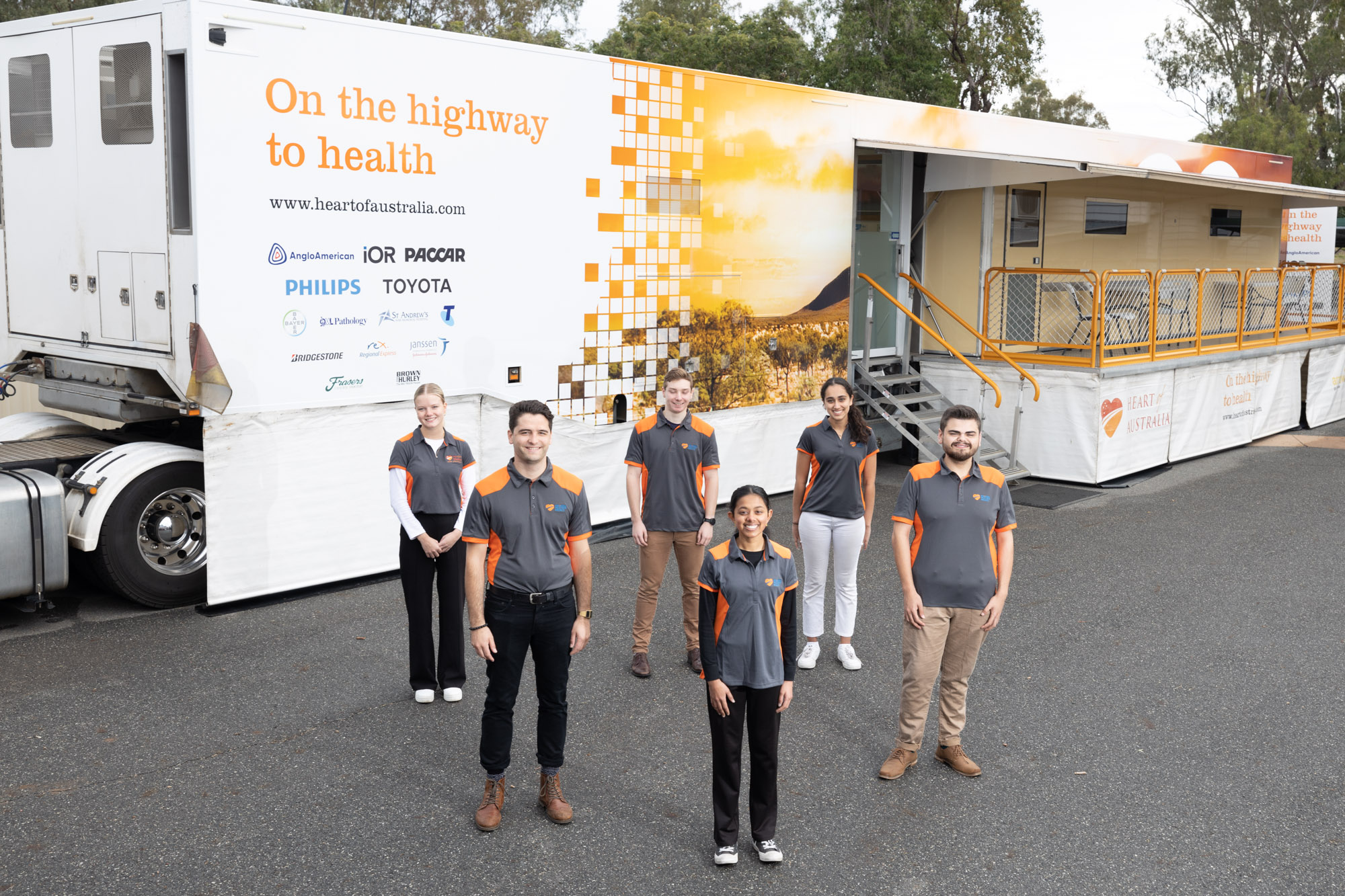 2022 mid-year NextGen Medics the first to experience radiology in communities
The fourth cohort in the NextGen Medics Program joined Heart of Australia specialists and field staff on the road in June and July of this year.
This cohort consisted of six medical and allied health students all from different universities across Australia; a testament to the incredible reach this student experience program is receiving since launching back in 2020.
Over the course of 12 days the group visited clinics in Goondiwindi, Theodore, Emerald, and Stanthorpe, shadowing our specialists and medical team, hearing from some of the local healthcare teams on the ground, and gaining in-depth knowledge on the Heart of Australia program and the impact this service has in rural and remote communities.
They were also the first cohort to spend time on HEART 5 and see first-hand the possibilities that come with having a mobile radiology service on-site when conducting other clinics such as cardiology or neurology.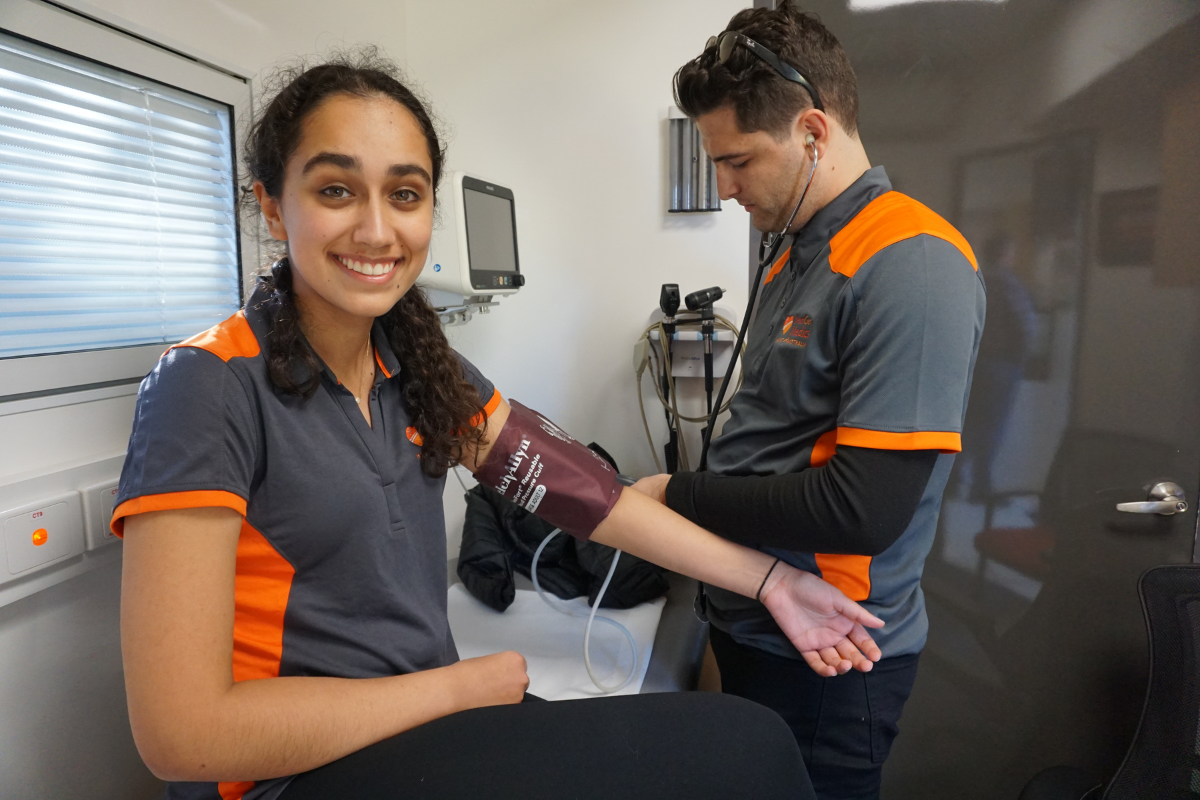 Of the experience, NextGen Medic student Stephanie said the program had been very inspiring.
"I had an incredible time meeting and working with Neurologists, Cardiologists, Radiographers, Sonographers, General Practitioners, and medical aides as well."
"Being able to meet such inspirational patients who were so engaging and kind taught me so much, not only about their medical situations but also about their upbringing, towns, and families back home."
"The trucks where each of the clinics were held was so inspiring to see. The modern technology which used to be a '12 hour plus drive' for some of these patients to access was delivered right outside their homes which was incredible. We got to visit HEART 1, 4, and 5 over this trip and each of these trucks even in the couple of days I witnessed, had such a major impact on so many people's health care.
"Overall, this incredible trip was so insightful and inspiring as I learnt so much about the medical field as well as the significant lack of rural health in so many Australian regions."
A special thank you to our partners at Bayer for supporting the NextGen Medics Program.
Visiting Dawson Mine
Thank you to our partners at Anglo American who offered to take the students on a tour of their Dawson Mine. Not only did they get to see first-hand the operations of a mine site, but it was a great opportunity for them to engage with one of our partners at a grass roots level.