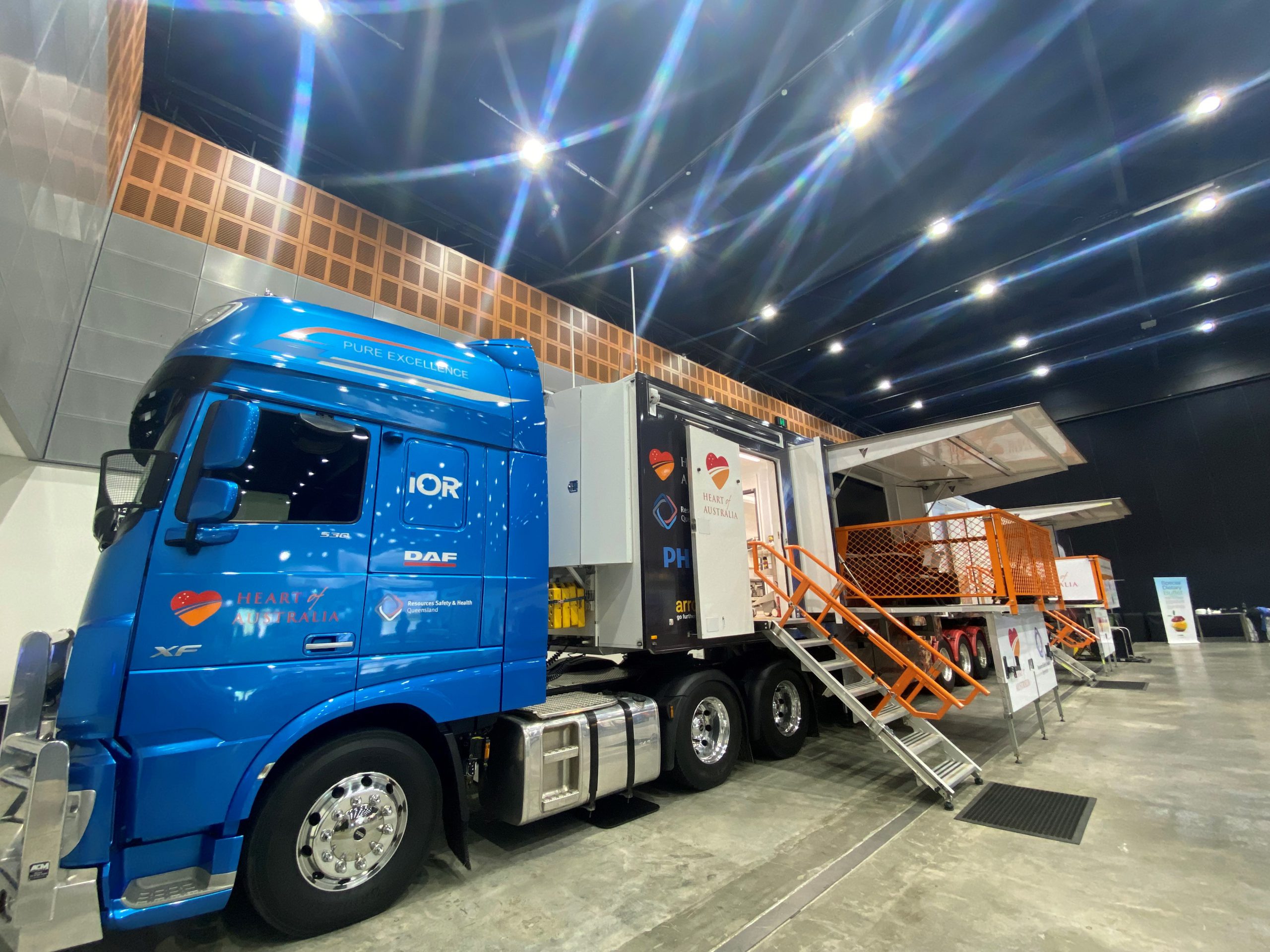 Heart of Australia was delighted to be invited by our friends at Lung Foundation Australia to showcase HEART 5 at this year's Australian Lung Cancer Conference in February. 
Our team were there throughout the conference, delivering tours of the first-of-its-kind mobile CT clinic and speaking with delegates about its proven capabilities for delivering screening programs in Australia's rural, remote, and Indigenous communities.  
Heart of Australia Founder and Director Dr Rolf Gomes hosted a personal tour after the opening ceremony for the Hon Yvette D'Ath MP, Minister for Health and Ambulance Services, CEO of Lung Foundation Australia Mark Brooke, CEO of Cancer Australia Prof Dorothy Keefe, and Chair of Lung Foundation Australia, Respiratory & Sleep Medicine Physician A/Prof Lucy Morgan.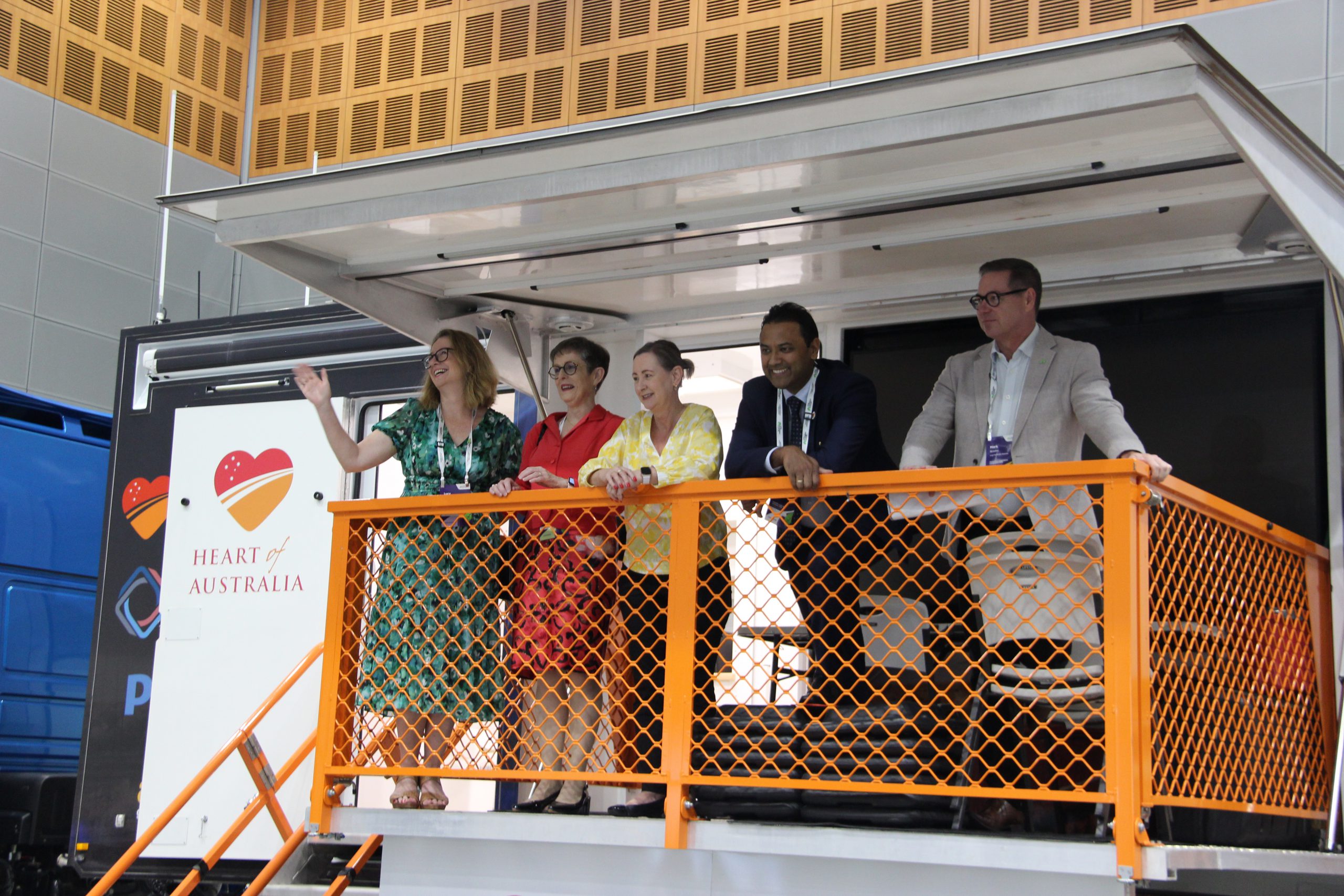 Dr Gomes said the opportunity to present HEART 5 to industry professionals and advocates almost a year since its launch, was a giant leap forward in making healthcare more accessible to country Australians. 
"We're extremely proud of what HEART 5 has achieved in its first year of operation. We delivered over 2,300 patient consultations and provided over 2,000 x-rays and 352 CT scans. We're looking forward to working with our partners now to bring this technology across the country." 
Delivering comprehensive screening programmes for country Australians 
Home to the world's first battery-powered mobile CT scanner provided by our partners at Philips Australia, HEART 5 is changing the way we're able to provide radiology services to outback Australians. Without a need for local infrastructure to deliver services, HEART 5 can reach further into those rural, remote, and Indigenous communities where there are higher rates of cardiac diseases, lung cancers and chronic health conditions. 
With a year of operational experience providing comprehensive lung screening programs for the Queensland Government with the support of our partners at I-MED Radiology, HEART 5 has successfully weathered the challenges that come with delivering mobile healthcare in outback Australia, such as navigating rough terrains and operating in extreme temperatures.  
Now, this technology is ready to be scaled up to further support those Australians living in rural, remote, or Indigenous communities outside of Queensland who also need access to mobile radiology services.